10.02 Kl. 18.30
Andy Warhol's Flesh for Frankenstein
Husets Biograf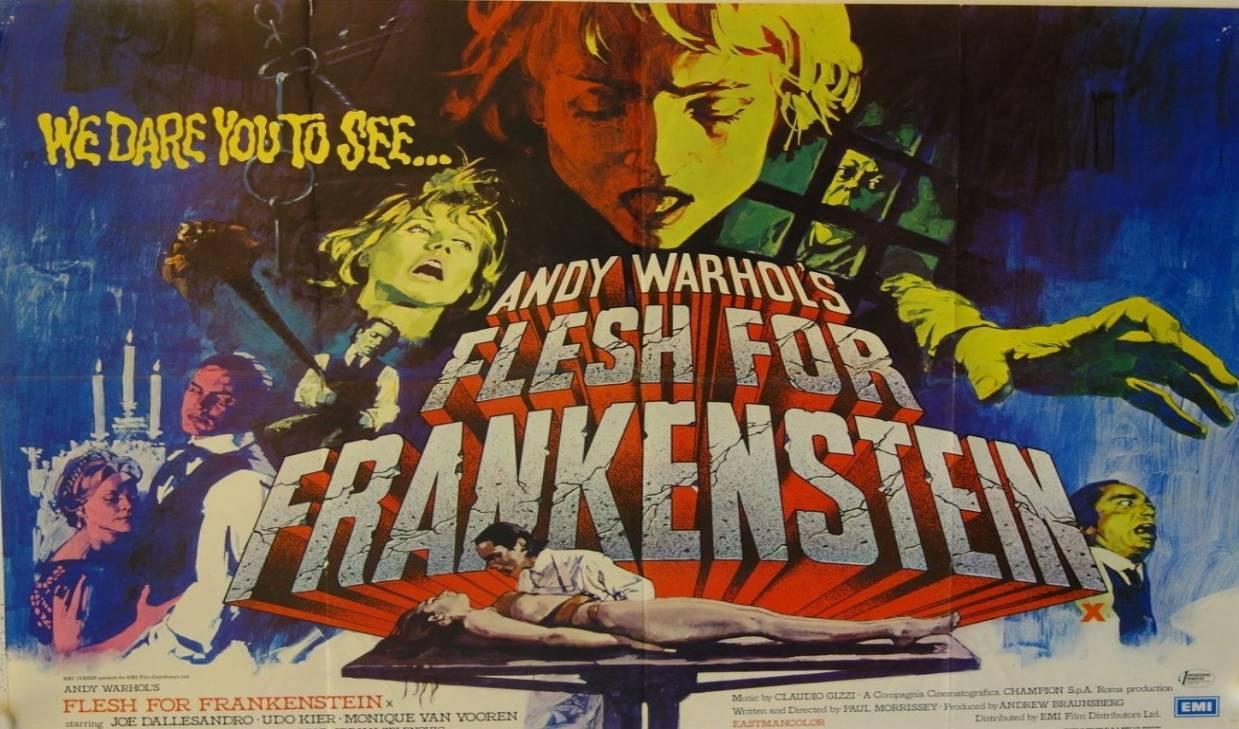 A VALID CORONA PASSPORT IS REQUIRED FOR ENTRANCE TO ALL FILM SHOWS AT HUSETS BIOGRAF
18:30 = Café opens / CASH only! / Reservations can be made by writing an email with the name of the movie in the subject section to
husetsbio.reservation@mail.dk
 // Please try to buy your tickets at the cafe no later than 15 minutes before the start of the film // Tickets are 70 kr.
19:30 = Flesh for Frankenstein, 1973, directed by Paul Morrissey, 95 minutes, 35mm. // In Serbia, Baron Frankenstein lives with Baroness Katrin, his wife/sister and their two teenage children, Monica and Erik.
Baron Frankenstein creates two "zombies" – one male, one female – planning to mate them in order to create a master race.
–
Throughout his career, Warhol made numerous films, many of which were experimental and pushed the boundaries of what was considered acceptable in cinema.
In 1973, Warhol and Paul Morrissey collaborated on "Flesh For Frankenstein," violent, gory, hilarious, beautiful, and sexually explicit (but not pornographic in a normal sense) and groundbreaking in its sheer perversity – the perfect midnight movie! In 1968, Warhol was shot and critically injured and the extensive surgery he required left him badly scarred.
In 'Frankenstein', with its graphic shots of disfigured bodies, Warhol can be seen as confronting his own close encounter with death. Take someone you love to see this movie – they will never talk to you again!
10.02 Kl. 19.30 / Dør Kl. 18.30
Andy Warhol's Flesh for Frankenstein
Husets Biograf
Dør 70kr
CASH ONLY! / Reservations can be made by writing an email with the name of the movie in the subject section to husetsbio.reservations@mail.dk