30.06 At 19.30
Barefoot Records Label-Fest – Day 1
Xenon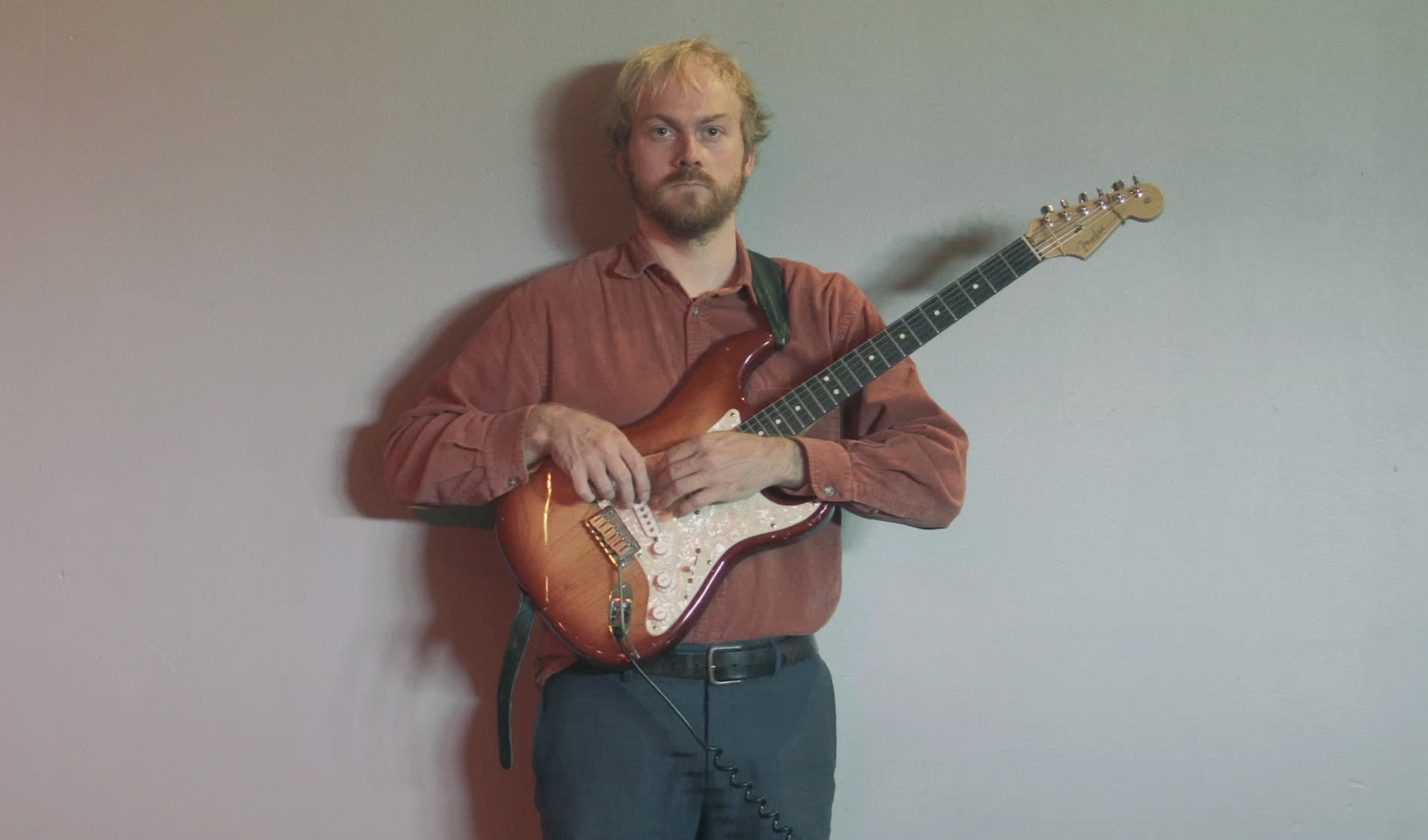 In collaboration with ALICE and Barefoot Records, we look forward to presenting:
BAREFOOT RECORDS LABELFEST
Look forward to get inspired, touched, surprised and challenged, when the artist-collective Barefoot Records for the 13th year in a row invites to a small exclusive festival inside the Copenhagen Jazz Festival the 30th of June- 2nd of July.
The programme consists of some of the most interesting artists from the European scene for improvised music, with international guests, award-winning groups, new meetings and compositional experiments.
For the first time the festival will be hosted in Denmark's first culture house Huset i Magstræde placed in the heart of Copenhagen, which is the perfect frame to open up your ears with a beer in your hand. Most of the concerts will take place at Xenon on the 4th floor of Huset and they will be accompanied by visual experiments. Just outside in the foyer you will sit just next to the musicians absorbing the acoustic sounds.
Barefoot Records was founded in 2006 and has been called "one of the most interesting labels in Danish jazz" by All About Jazz. The collective consists of 8 musicians from Denmark, Poland, Ireland, Norway and Sweden, which have together released 70 albums so far.
"Barefoot Records have long been a label that celebrates the boundless wonders of jazz. Continually championing artists and encouraging them to step outside of the box in a bid to provide fascinating new perspectives on what constitutes jazz in the 21st century." – Blue In Green Radio 2021.
PROGRAMME – DAY 1 – June 30rd
20.00 Henrik Olsson – Hand of Benediction
21.15 Thou Sonic Friend
22.30 Tactical Maybe
—————————————————————————————-
Henrik Olsson Hand of Benediction
Guitar player Henrik Olsson has attracted great attention through projects as Olsson|Rubin and EHM, as well as a sideman in Jeppe Zeeberg & The Absolute Pinnacle of Human Achievement. His visions as a composer is manifested through his own groups, and his latest project Hand of Benediction released in 2019 a critically acclaimed record, that was included on the New York City Jazz Records list of "Best New Releases 2019" and Vital Weekly has called the album "a lovely madness and a very remarkable statement".
The following album will be released later in 2022 and the guitar-bass-drum trio has now expanded into a quartet with the remarkable Egil Kalman on modular synth. Egil is known from countless successful Scandinavian groups, such as the Norwegian trio Miman, and an improvising duo with pianist Zoe Efstathiou.
Drummer Rune Lohse is well known for his work with Horse Orchestra, Michael Rexen and Klimaforandringer. Bassist Jeppe Skovbakke has toured and recorded with several generations of Danish jazz musicians and a number of international soloists, from John Tchicai to Rhys Chatham.
Line up
Henrik Olsson – Electric Guitar
Egil Kalman – Modular Synthesizer
Jeppe Skovbakke – Electric Bass
Rune Lohse – Drums
—————————————————————————————–
Thou Sonic Friend
Thou Sonic Friend play music inspired by small moments. Compositions start as sketches, sensations and events, forming a basis for free improvisation. The music is cinematic, with elements of both noise and natural sounds.
In 2019 they released their debut album Cinemateria on Barefoot Records, which was described by Robert Wyatt of Soft Machine as, 'beautifully spacious'. In 2021 they collaborated with renowned cellist Jakob Kullberg to perform a reimagining of prize- winning composer Niels Rønsholdt's Country at Copenhagen Jazz Festival. In 2022 they joined forces with French percussionist Toma Gouband to record a live concert album, due for release in 2023.
Thou Sonic Friend is:
Birgitte Lyregaard – vocals, percussion
Carolyn Goodwin – clarinet, bass clarinet
Peter Tinning – guitar, effects
—————————————————————————————-
Tactical Maybe
Tactical Maybe is the collective name of the sonic nexus points located between two pairs of beings known as: Halym and Nana Pi Aabo-Kim, and Louise Dam Eckardt Jensen and Tom Blancarte, whose global roots in USA, Germany, Denmark, Mexico and South Korea, combine and meet within the experimental and improvised music scenes of Denmark.
Their music presents a multiverse of possibilities navigated by a quatrologue of choices informed by lives lived in a multitude of musics, resulting in a pulsating expanse of actions and non-actions, pitches and textures, sounds and space – all of which astound listeners and the musicians themselves.
Tonight they celebrate the release of their eponymous first CD on Barefoot Records.
Line-up:
Louise Dam Eckardt Jensen (DK/US) – alto, baritone, soprano saxophones, flute, alto clarinet, voice & electronics
Nana Pi Aabo-Kim (DK) – tenor saxophone & objects
Tom Blancarte (US) – upright bass & euphonium
Halym Aabo-Kim (DE) – drums
——————————————————————————————–
The concerts are supported by Statens Kunstfond, Dansk Komponist Forening and Koda's Cultural Funds.
30.06 At 20.00 / Doors At 19.30
Barefoot Records Label-Fest – Day 1
Xenon
Admission 200kr
Tickets sold in the door

100 dkkr 1 concert

200 dkkr 3 concerts/all day-ticket

300 dkkr Partout

50% off for studens