01.02 Kl. 18.30
Czech Embassy Night: Pearls of the Deep (1965)
Husets Biograf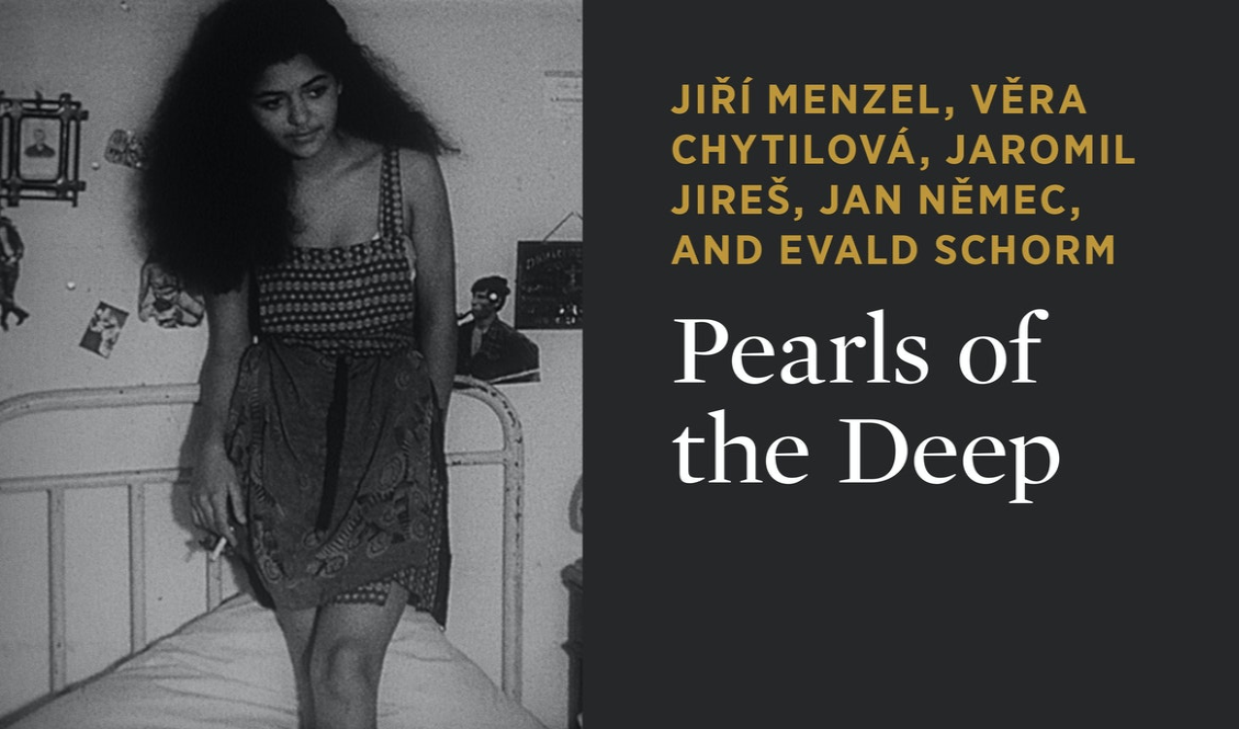 A VALID CORONA PASSPORT IS REQUIRED FOR ENTRANCE TO ALL SHOWS AT HUSETS BIOGRAF
CZECH FILM NIGHTS is an ongoing monthly series hosted by the Embassy of the Czech Republic in Copenhagen and dedicated to presenting the best of Czech cinema. Guests will be offered a free Czech beer after the proceedings.
18:30 = Café opens / CASH ONLY (only in January and February)! / Reservations can be made by writing an email with the name of the movie in the subject section to husetsbio.reservation@mail.dk // Please try to buy your tickets at the cafe no later than 15 minutes before the start of the film // Tickets are 70 kr.
19:30 = Pearls of the Deep, directed by V. Chytilová, J. Jires & J. Menzal, 1965, 105 minutes
For the film screening in February we've picked 'Pearls of the Deep', a compilation of short films based on the writings of Czech author Bohumil Hrabal. Each of them is directed by an important figure of the Czechoslovak New Wave: Jirí Menzel, Jan Nemec, Evald Schorm, Vera Chytilová, and Jaromil Jires – manifesto of sorts for the Czech New Wave. This five-part anthology shows off the breadth of expression offered by the movement's versatile directors.
01.02 Kl. 19.30 / Dør Kl. 18.30
Czech Embassy Night: Pearls of the Deep (1965)
Husets Biograf
Dør 70kr
Reservations can be made by writing an email with the name of the movie in the subject section to husetsbio.reservations@mail.dk