12.04 At 20.00
Aflyst: Faces On TV (BE)
Musikcaféen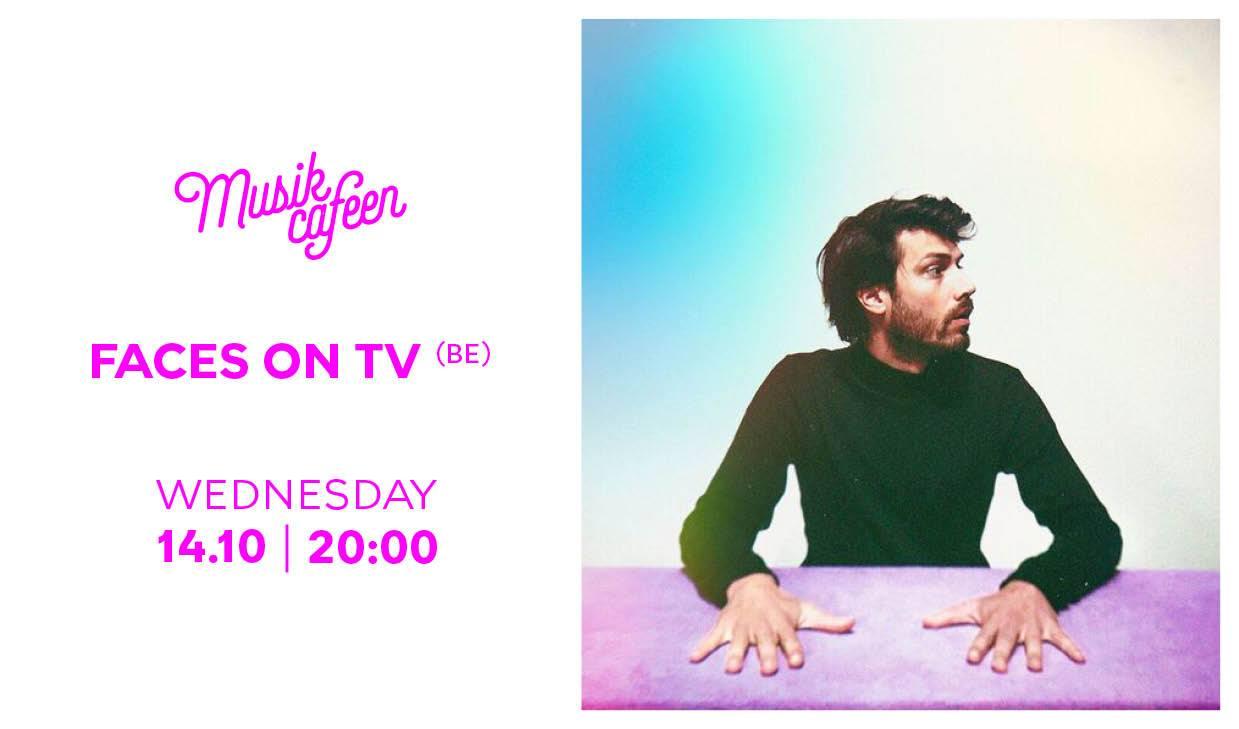 The concert is cancelled due to the continued issues with COVID-19 in Europe which makes it impossible for Faces On TV to complete the tour. We will do our best to get him back in Musikcaféen next time he is on tour!
Faces on TV's Jasper Maekelberg can do just about anything. Not only was he one of the driving forces behind Warhaus, he also produced and mixed practically every exciting Belgian release of the past few years: Balthazar, Bazart, J. Bernardt, TsarB, Sylvie Kreusch, you name it, he had a hand in it. A city, a venue, an afterparty. You can't remember whether it's night or day, or why it ever mattered anyway. Days slip into one another and you're just sliding along. This is the scenery in which Faces on TV's new single 'Womba' is set. Written at the back of a tour bus in a period of incessant touring, the track demonstrates the sizzling skills of a prolific musician bursting with creativity. Maekelberg pulls out all the stops, which makes it impossible to resist his spellbinding seduction. Through a haze of purple and blue neon light, he lures you in with handclaps and an arousing beat. Funky bass sounds and Maekelberg's sensuous voice propel 'Womba' into a trancelike state. 'If you wanna run, then let me run with you,' he whispers in your ear as the track pours from the speakers. The fog, it lingers and fuck it's hot in here.
This spring, Jasper Maekelberg will be performing solo. While touring through Europe with Balthazar, he discovered he can achieve big things with a small setup. Surrounded by congas, loop stations, and synths, he creates his own world onstage.
12.04 At 21.00 / Doors At 20.00
Aflyst: Faces On TV (BE)
Musikcaféen
Admission 125kr
Presale 100kr + fee - Cancelled