08.08 Kl. 21.00
Open Air Cinema Day 5: Little Shop of Horrors
Husets Biograf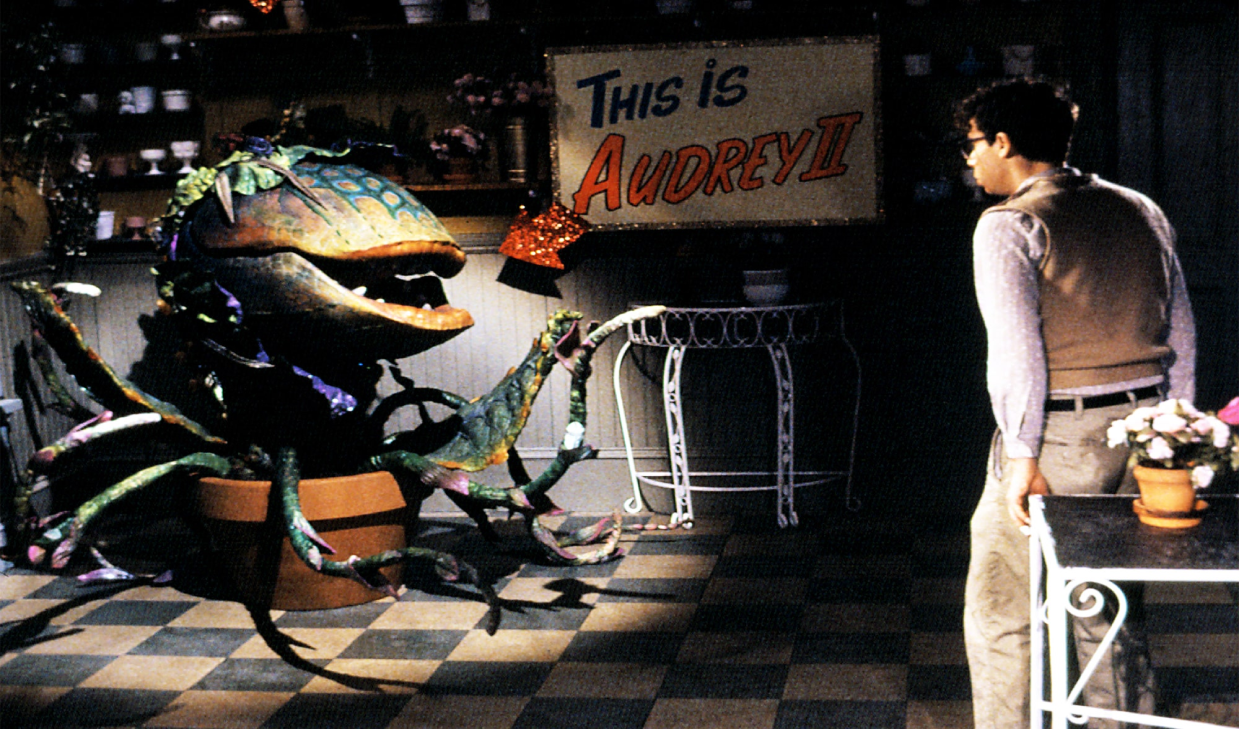 Once again the staff at Husets Biograf have planned the beginning of August for you. Come join the first week of August for great films, beer, and the best company in town in the cozy courtyard of Huset-KBH. All films start at 21:30 and the entrance is free!
No reservation of seats available! This show is free of charge and we recommend you show up early if you want to make sure to get a (good) seat. The courtyard is small and we have limited seating.
21:30 = LITTLE SHOP OF HORRORS, 1986, dir: Frank Oz, 94 min.
The flower shop assistant Seymour (Rick Moranis) pines for co-worker Audrey (Ellen Greene). During a total eclipse, he discovers an unusual plant that feeds only on human flesh and blood. The growing plant attracts a great deal of business for the previously struggling store – and maybe it can even help Seymour get the girl. Open Air 2021 closes with this weird and wonderful musical about a killer plant.
08.08 Kl. 21.30 / Dør Kl. 21.00
Open Air Cinema Day 5: Little Shop of Horrors
Husets Biograf